Meet the BC Place Management Team
Patricia Jelinski, General Manager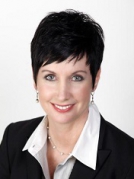 Patricia Jelinski is a 30-year veteran of the venue management, sports and live entertainment industries. Patricia has held senior leadership positions with some of the most recognizable event organizations across North America, including the Edmonton Oilers, the Washington Capitals and MCI Centre, Washington's NBA and WNBA teams, as well as the New York Rangers at the iconic Madison Square Garden.
In 2005, Patricia joined Northlands, an organization that owned and operated several large facilities and business lines outside of Edmonton including an arena, trade and consumer show facility, conference centre, a racetrack and casino. There she held the role of Vice President, Business & Community Development until 2010 when she was appointed to Vice President, Venues & Business Development. In these roles Patricia led venue operations and business development, and was instrumental in the 2007 re-development of the 138-year-old legacy site to drive economic development for the region.
Patricia is a graduate of the communications department from Mount Royal University in Calgary. She also has undertaken extensive executive leadership development at Queen's University School of Business, Kingston; Cornell's School of Hotel Administration, Ithaca New York; and through the United Way Worldwide Executive Leadership Development Program in partnership with Harvard, the Centre for Creative Leadership, and Deloitte University. In 2012 Patricia earned the Certified Facility Executive designation (CFE) through the International Association of Venue Management.