Meet the Vancouver Convention Centre Management Team
Craig Lehto, General Manager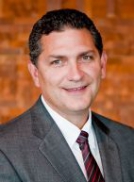 An internationally respected facility manager and Olympic Games event organizer with over 25 years of experience, Craig Lehto joined the Vancouver Convention Centre as the Assistant General Manager in August 2011. Craig is responsible for overall event operations and service management, as well as supplier management.
Craig's wealth of experience includes the planning and execution of three of North America's largest Olympic Winter Games venues as well as post-Games high performance sport and revenue programs. From 2005 to 2010, he led a team of 1,200 as Director of Sliding Sports and Venue General Manager of the Whistler Sliding Centre, the official competition venue for luge, skeleton and bobsleigh at the 2010 Olympic Winter Games.
Prior to coming to Vancouver, Lehto served as Venue General Manager of the Utah Olympic Park during the Salt Lake City 2002 Olympic Winter Games. He has also consulted for the Torino 2006 Olympic Winter Games and the Sochi Organizing Committee for the 2014 Winter Games.
Craig is a two-time recipient of the Golden Olympic Rings from the President of the International Olympic Committee for outstanding contributions to the Olympic movement. He has also gained recognition from the Environmental and Public Health Alliance of Utah for extraordinary contributions to the planning and implementation of environmental and public health strategies for the 2002 Salt Lake Winter Olympic Games.
Claire Smith, CMP, Vice-President, Sales and Marketing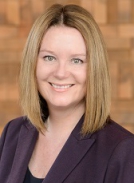 Bringing over 20 years of experience, Claire Smith, CMP was appointed Vice-President, Sales and Marketing in June 2008. Claire is responsible for strategic business development, leading and directing the Vancouver Convention Centre sales department, as well as positioning the facility in the global marketplace.
As the convention centre's former Director of Sales & Client Services from 1997 to 2005, Claire played an integral role, managing sales, marketing and event services. For the last three years, Claire has been the principal of her own consulting firm where she provided business development strategies for convention venues, bureaus, associations and event management companies. She has worked with convention centres around the world and until her appointment at the Vancouver Convention Centre, worked with Meeting Professionals International (MPI), the industry's largest association with 24,000 meeting professionals worldwide, as their VP, Marketplace Performance.
Claire is a recognized expert in her field and has been a featured speaker and session facilitator at ASAE, MPI and PCMA. She was Meeting Professionals International (MPI) British Columbia Chapter President in 1996/97 and has actively participated on various International committees and Advisory Boards.